Electronic Flash – Less is More
Camera Equipment Review: Electronic Flash. Interested in adding extra light to your nature images? Curious about Wireless TTL Slave flashes?
When you join us on a Great Lakes Eco-Photo Tour or Excursion, you no doubt discovered our aversion to electronic flash in the field.
Flash ALWAYS looks like a flash shot so we avoid it like the plague
For entomologists, recording images for text book or other technical usage, flash works.
The best flash users spend lots of time (and money) to diffuse and reflect light from the flash to control it.
Use Mother's Nature's flash (the sun) and control it the same way we and flash users do – diffusers and reflectors
Reflector/diffusers allow you to SEE the how the light looks before you take the shot
Great Lakes Photo Tours way: less gear + fewer batteries + less set up time= more time and money to spend on…LENSES!
As always, we invite your questions and comments! [email protected]
Join us for a Great Lakes Photo Eco-Photo Tour or Excursion
Bob Grzesiak, Digital Equipment Expert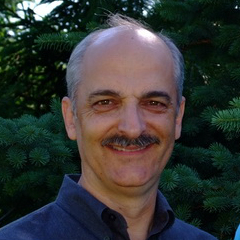 About the Author: Bob Grzesiak co-leads eco-photo tours to scenic locations around the Great lakes and teaches camera features and operations of all camera makes and models.
Learn how to use nature light to take captivating nature photographs. Join us on an eco-photo tour or excursion today.
Tour Registration