Camera Memory Cards
Camera Equipment Review: Memory Cards. In the early days of digital, memory cards were expensive and limited in size.  Though file size was also small, tough choices challenged digital photographers from deciding how small a file size your images required to the delicate nature of the cards themselves.
My first 1 GB card set me back $1600.  Yes, $1.600.00.  Although a 32 GB card sell now for under $20, that first "big" card cost big bucks.  To add to the challenge, cards of that size only came as micro-drive cards, meaning, a tiny hard drive spun inside.  Many "pros" claimed micro-drives were too fragile. At trade shows I took a photo of the person presenting this challenge, removing the card from my S-1 Pro, throwing it across the booth to land on the cement floor, retrieving it and showing them the image I just captured.  Even then, they did not believe it since their "friend who is a professional photographer" told them micro-drives were bad.  Though I retired them, I keep these cards and they continue to work.  Obviously, a 1 GB card's practicality remains limited in these days of large camera image files.
Now the big push heads to card "speed".  Now, friends who are professional photographers tell friends to purchase the fastest (read most expensive) card available.  If one ascribes to shooting only RAW files this may be true due to the size of RAW files these days.
Fans of Great Lakes Photo Tours know our philosophy: shooting RAW is like a baker who decides what type of bread to make AFTER it is baked or a chef throwing all the ingredients in their kitchen into the pot and deciding later which dish they are making…after all, they can "fix in the computer".  Instant or brewed coffee?  Pasteurized, processed cheese food or aged gouda?  Ponderosa Steak House or Morton's? Powdered or whole milk?  There are no shortcuts to quality in food or photography.
For memory cards, forget brand and card speed.  They simply record images.  A professional sports photographer or shooter of any other sort of fast action images may make card speed an advantage.
Thoughtful, careful nature photography does not require fast cards. Working from a tripod, with a remote release, awaiting the best light of the day, a lull in the wind and other nature scenarios requires patience, perseverance and knowledge of your subject and camera equipment.
Slow down, plan your image and enjoy making your photos in the field.  The hours you spend outdoors photographing Mother Nature provide a vastly greater reward than hours indoors "fixing" the 1000 images blasted off in an hour of bracketed, HDR Kalashnikov-style photography so prevalent in today's digital market.
Bob Grzesiak, Digital Equipment Expert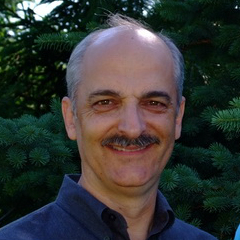 About the Author: Bob Grzesiak co-leads eco-photo tours to scenic locations around the Great lakes and teaches camera features and operations of all camera makes and models.
Learn how to use your camera and equipment at a eco-photo tour or excursion with Great Lakes Photo Tours.
Button Text