What equipment should I carry?
Camera Equipment Review: Professional Naturalist Photographer's System. Am I a better photographer if I have more gear than the next person?
After 35+ years of dragging around our photo gear, Mark and I carry the essentials. From that pack, we download to a smaller bag or work from the vehicle only what experience tells us we'll need for our subjects. Don't carry your 500-800 to shoot in orchid close-ups in the woods.
Main Pack
Camera bodies (changing lenses is a hassle – you're going to eventually own two – have two of the same model to provide same controls and color renditions) Consider an ILC – Interchangeable Lens Camera – also known as "Mirrorless Cameras".
Wide angle zoom (10-20 range) with lens hood
Medium zoom (28-75) with lens hood
Telephoto zoom (70-200 – f/2.8 if you can afford it) with lens hood
Polarizer filter for each lens
Canon 500D close up lens (over the years this one's been the best we've found)
Extension tube set
Hand held light meter (I like incident over reflective meters)Extra Batteries
Remote release
The tripod goes over my shoulder and off we go!  If you use a backpack case and you are shooting with someone else, carry each other's bag.  Then, each person has access to their equipment without putting the bag on and off every few minutes during a Great Lakes Photo Tours Eco-Photo event.
~ Bob Grzesiak, Digital Equipment Expert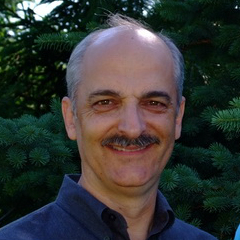 About the Author: Bob Grzesiak co-leads eco-photo tours to scenic locations around the Great lakes and teaches camera features and operations of all camera makes and models.
Learn to master your camera's features and controls on a Great Lakes Photo Tours tour or excursion.
Learn More!