Featured Alumni Photo: Platte Bay Boardwalk Over Dune
Featured Alumni Photo:
During our Autumn Dunes Eco~Photo Excursion of 2012, participating photographer, Don Phillips captured an image that exemplified the moody weather of the day. As ominous as his photo appears, the day was actually quite eventful for all of the participants and very rewarding image-wise.
Don's photograph of the 'Platte Bay boardwalk over the dune with stormy sky's above Lake Michigan' evokes an almost painting-like feel. It exudes such a mood with its dramatic composition and well-exposed lighting that the viewer can't help but feel like he or she was actually there when the image was made. Leaving such space to the right of the boardwalk allows the viewer to visually wander through and explore the image, albeit quickly, before it begins to rain!
Great job Don!
Until next time,

Shooting!
~ Mark S. Carlson, Naturalist Photographer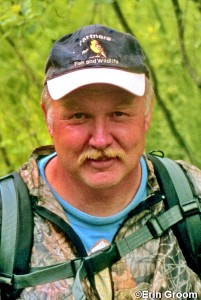 About the Author: Mark S. Carlson leads eco-photo tours to scenic locations around the Great Lakes region while teaching fundamental photography skills and nature ecology. Mark's photography is available for purchase and regularly appears in magazines, calendars, books, websites and galleries.
See Mark's frequent posts of nature photography on our Great Lakes Photo Tours Facebook page and on his personal Facebook page.
Don't miss your chance to capture the magic of Autumn in an eco-photo excursion this fall.
Register now!