More camera gear is NOT the answer!
Camera Equipment Review: Too Much Gear. I ran across this in a recent equipment review: "But a lens alone is nothing special, every once in awhile we see a wide aperture compact. The (camera model) goes to f/2, and the new (other camera) can manage f/1.4. The difference this time is an excellent lens working together with a large sensor. (Camera Company)'s new 1-inch chip unlocks true depth of field effects, invalidating the biggest handicap of compact cameras, and producing beautiful, enthusiast-level images. In truth the sensor's performance is fairly average, with mediocre colors and noise reduction, it is simply size that makes all the difference here."
As a regular reader of Great Lakes Photo Tours blogs and have joined us for an Eco-Photo event, you know we do not buy gear just to have it.  Less is more. Both Mark and I have owned all sorts of equipment and our years of shooting experience (not to mention the photos resulting from our gear choices) illustrate the wisdom we have gained over time…equipment is NOT the answer.  Yet this article tries to say that a larger sensor trumps lousy color and noisy images.  WRONG!
Whether you consider photography an art or a skill (we think it's both), having tons of gear hinders rather than helps your personal vision.  We all know the person who falls in love with a new activity and has the money to purchase the "best" equipment.  But simply purchasing the same brushes, pigments and canvases Leonardo Da Vinci used won't allow me to paint the Mona Lisa and besides, it's already been done.  Create you won masterpiece.
Of course owning the same camera gear as Mark or I won't make you a better photographer, just a financially poorer one.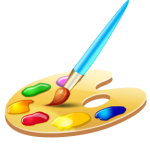 To become a better photographer, you must certainly read and research your equipment.  Which camera has the color you prefer?  Remember that even within the same brands colors may vary.  But, to really improve your photographic skills, you must SHOOT MORE PHOTOGRAPHS honing your technique and mastery of your gear.  Know where every control is on your camera.  Experiment with settings to achieve your vision.  If you simply shoot and expect to fix photos in your computer, you are a computer artist FIRST, then a photographer.
~ Bob Grzesiak, Digital Equipment Expert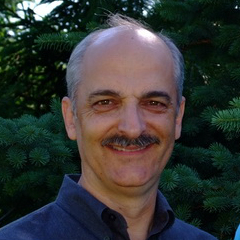 About the Author: Bob Grzesiak co-leads eco-photo tours to scenic locations around the Great lakes and teaches camera features and operations of all camera makes and models.
Join Bob Grzesiak on a nature photography eco-photo tour or excursion. Learn to capture stunning images using your own camera.
Learn More